This was a light month, finished off a few books but never really got "hooked" on anything else. I have a few that I am going to mark as "finished" even though I technically didn't read to the last page - they were more collections of things so it wasn't like I missed out on a twist ending (unless David McCullough's last speech at a college graduation was just "fuck it, you guys are SCREWED!" but I doubt that)
Born a Crime: Stories from a South African Childhood
by
Trevor Noah
My rating:
5 of 5 stars
Yes, five stars because this audiobook is such a great listen. This is a sit-in-the-driveway-happy-I-have-to-
drive-to-that-meeting audiobook.
Noah is a fantastic storyteller and I could listen to him recount his childhood memories for another 7 CDs. His narration felt almost conversational and I'm glad I listened to the book so I could hear the African words and all of the accents of the region that he puts on.
The book made me think about race and identity in new ways and I hope lots of people listen to his story and try to put themselves in the shoes of someone who has lived a very different life from them.
Loved it.
Gwendy's Button Box
by
Stephen King
My rating:
3 of 5 stars
3.5 stars
This is more of a short story/novella and it is a pretty solid one, though if you were expecting something with more depth, you'll be disappointed. It feels more like an episode of 'The Twilight Zone' than anything else, especially with the omniscient narrator. Creepy through-out with some real scares near the end.
Narwhal: Unicorn of the Sea
by
Ben Clanton
My rating:
5 of 5 stars
OMG THE CUTEST! Great for beginner readers, but the adorableness will appeal to everyone. And the waffles. Because who doesn't love waffles?
The Upside of Unrequited
by
Becky Albertalli
My rating:
3 of 5 stars
3.5 stars. It was cute but I didn't find it as interesting as
Simon vs. the Homo Sapiens Agenda
. That's the problem with second books, they have a lot to live up to! But I did enjoy the story. I'm sure many teens will identify with Molly and her list of crushes, never really being brave enough to confess that you like someone to that actual person.
If you like family stories, a little bit of romance, and super mega happy endings, you'll enjoy this.
Jabari Jumps
by
Gaia Cornwall
My rating:
4 of 5 stars
Jabari is MUCH braver than me! That high dive is really high.
A sweet little story about a boy jumping off the high dive at his public pool. Great illustrations and simple text will make this a hit with storytime crowds or just reading together. Especially if you are fans of the swimming pool.
Goldfish Ghost
by
Lemony Snicket
My rating:
4 of 5 stars
About as odd as you would expect a picture book by Lemony Snicket to be! I might save this one for a Halloween storytime as it has a ghost, but isn't exactly scary. Perfect for little ones that want a ghost story.
The American Spirit: Who We Are and What We Stand For
by
David McCullough
My rating:
3 of 5 stars
I didn't technically "finish" this but as it was a collection of McCullough's speeches from over the past several years, I got the gist of it when my due date came up at the library. It was nice to sit and read some positive thoughts on America - our past, our future and then some. Each word was still relevant even for the speeches that happened over twenty years ago. I might pick it up again once the request list goes down at the library. It was a nice change of pace and a good reminder that we are always changing and growing as a country, but at the same time we still face many of the same struggles we have always faced - and that is okay because we keep going.
And Then You're Dead: What Really Happens If You Get Swallowed by a Whale, Are Shot from a Cannon, or Go Barreling over Niagara
by
Cody Cassidy
My rating:
3 of 5 stars
Fun collection of pieces about different ways to die or be in pain. I was reading this on vacation and it got a little bit repetitive the last two thirds, because, it turns out, humans are pretty squishy in certain situation - like when there is no oxygen or you crush us. Who knew! Still, I had a lot of fun shouting out random anecdotes ("The most painful place to be stung by a bee is inside your nose, FYI!") at my family while we were sitting around.
Currently Reading/Listening: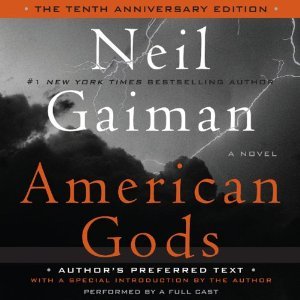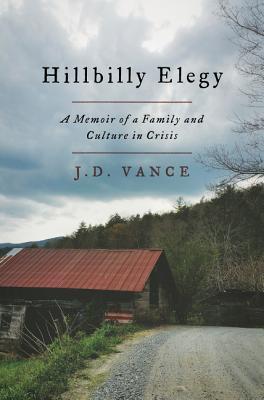 P.S. I'm back home again yay!!!! It was a long week in Wisconsin but we are back. Obviously, I have fallen behind on the ol' friends list. I've skimmed a bit but if I try to comment on all the posts, I will never sleep again LOL. You guys are all so chatty. <3
TTFN Back to reality (and work) tomorrow!